Be a part of
something great!
Are you interested in becoming a part of the Muffin Plus team?
Muffin Plus has been an iconic brand for over 30 years and has been part of the MTY family since 2014.  It originally started with the rise in popularity of baked goods and coffee in the 80's.  Recently, we have decided to rebrand this company and update to give it a new look and taste to follow todays evolving food trends.  
Our goal is to keep the traditional vintage elements of Muffin Plus and reinvigorate it with new menu items and concept designs. 
Fast casual concept 
At Muffin Plus, we believe in healthy meals and nutritious foods that are affordable and served quickly. 
Made Fresh Everyday On-site 
All our menu items are prepared daily at each location.  
Innovation 
We constantly renew our offerings to stay current  with food industry trends. 
Offerings All Day Long 
We offer products that complement our clients' needs and cravings throughout the day.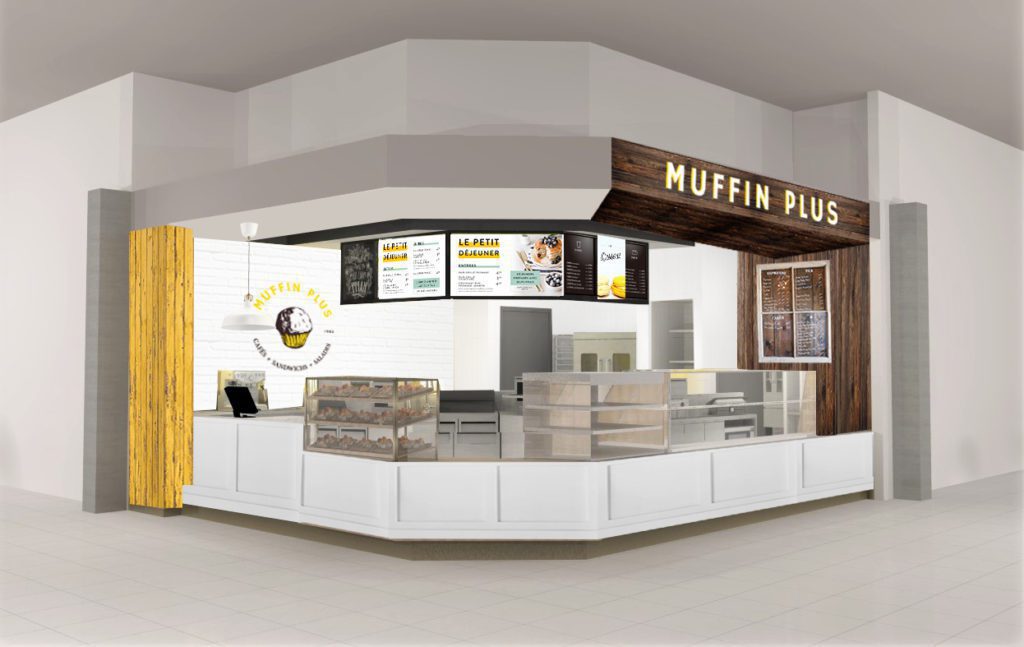 1. Customized Support: Operations and marketing advisor available for each branch.

2. Advertising program: A marketing team developing national, local and personalized marketing strategies. 

3. Product development: Constant innovation to match market trends.

4. Continuing Education Program: Product-oriented training and management processes. 
Several concepts are proposed to satisfy your business vision.
Street Location
1300-1800 sq. ft
Kiosk 
200-800 sq. ft 
Kiosk or online store located in a shopping mall or office tower.
Franchise fees and Investment
Franchise Fee

 

25 000$

 

Marketing Fee 

(Marketing initiatives for the grand opening) 

5 000$

 

Training fee

 

5 000$

 

Build out budget  

(Equipment, construction, signage, plans) 

275 000-325 000$

 

Royalties + Advertising fee

 

6% +2%